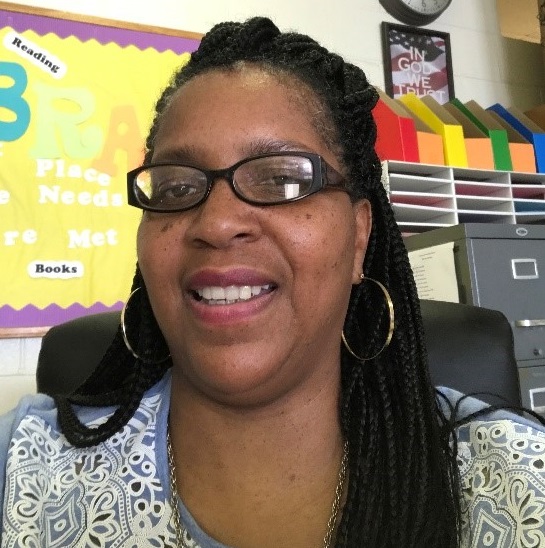 Rules
All school rules apply in the library
No food, gum, candy, or drinks in the library
Work quietly at all times.
Consequences
1st incident – correction requested
2nd incident – warning given
3rd incident – referral to office

Library Procedures

Entering the library
Enter quietly
You must sign-in if you are visiting the library without a teacher
Bring proper and necessary materials; be sure to have a pencil
Exiting the library
Clear the tables of all materials..
Wait to be dismissed..
Push in chairs at your table.
THINGS TO KNOW ABOUT CHECKING OUT ITEMS AT MOORE
• Three items at a time.
• Three week loan period.
• You may renew an item once.
• The person behind the desk will assist you if you need help.
• Date due cards are placed in items.
• Magazines – 5 da y checkout; no renewals.
• Reference materials – see library staff
YOU are responsible for any item that you check out from the library.
RETURNING ITEMS TO THE LIBRARY
• Return item by the due date
• Drop item in the return slot at the circulation desk
FINES & FEE
Overdues - $0.10 per day, per item, up to $5.00 maximum
Lost Date Due Card - $0.50
Lost Item - Cost of Replacing it
If you have an overdue item…

1. You will be told verbally about it when you visit the library.
2. Overdue notices will be sent to Language Arts teachers each month.
3. Letters will be mailed home for excessive overdues/fines.
Computer Use in the Library
Computers are to be used for educational purposes only (county Acceptable Use Policy [AUP] applies).
In order to take an AR test, you MUST have an AR PASSBOOK completely filled out by you and initialed by your teacher in order to use computers for these purposes! NO EXCEPTIONS.
In order to use the internet in the library, you MUST have an INTERNET PASSBOOK completely filled out by you and initialed by your teacher. One student per pass … NO EXCEPTIONS!
A librarian will assign students to a computer for AR or internet use.
You may print only if you have permission to do so
You may change the program that you are working on with permission only.

Emergency Procedures
In any emergency situation, remain quiet and follow our instructions!
Community Meetings and Training Videos